hardcover book printing cost in china
Views: 343 Update date: Feb 04,2023
hardcover book printing cost
The cost of printing a hardcover book can vary depending on several factors, including the size of the book, the number of pages, the type of paper used, and the printing method. On average, the cost of printing a standard-sized, 200-page hardcover book can range from $3 to $10 per book, depending on the printing method and the level of customization required.

For example, a digital printing method may cost less per book than a traditional offset printing method, but may have limitations in terms of color accuracy and printing quality. Customization options, such as full-color printing, dust jackets, and foil stamping, can also impact the overall cost of printing a hardcover book.

It is important to note that the cost of printing a hardcover book can also vary depending on the quantity of books ordered. The more books you order, the lower the cost per book. For this reason, it is best to get quotes from several printers to compare prices and determine the best option for your budget.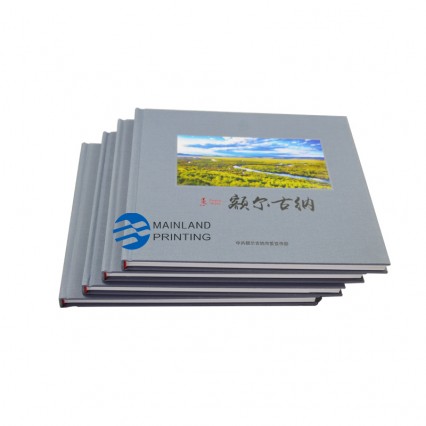 Hardcover Photo Art Book Printing

What is the cost of hardcover book printing in China?
Hello, hardcover bid price ¥120.50/book
Materials: white cardboard, kraft paper, gray cardboard, corrugated paper, special paper and gold and silver card laser composite paper
The film is divided into bright film and matte film. Different films have different effects. Customers can decide whether to cover the film or what film to cover according to their own needs.
The function of film coating: use special film material to cover the printed matter, which can not only reflect the matte softness and rough surface feeling, but also block ultraviolet rays and prevent the printed matter from fading.