custom hardcover book printing
Views: 184 Update date: Feb 06,2023
Custom hardcover book printing is a service offered by many printing companies that allow authors, publishers, and businesses to create high-quality, customized hardcover books. The process usually involves the following steps:
Design: You can either create your own design or work with a professional designer to create a custom cover and interior layout.

Printing: The printer will use offset printing, digital printing, or another printing technology to produce the pages of your book.

Binding: The pages of your book will be bound together with a hardcover, either with a case binding or a perfect binding.

Finishing: Additional finishing options, such as embossing, debossing, or foil stamping, may be applied to the cover to add a unique touch to your book.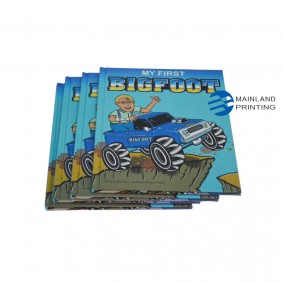 Hardcover Children Book Printing
Some of the leading custom hardcover book printing companies include:
PrintNinja (USA)
Printful (USA)
BookBaby (USA)
PrintRunner (USA)
XPressprinting (USA)
When choosing a custom hardcover book printing company, you should consider factors such as printing quality, lead time, cost, and customer service. You may also want to request samples, compare quotes, and review the company's portfolio to ensure that they meet your specific requirements.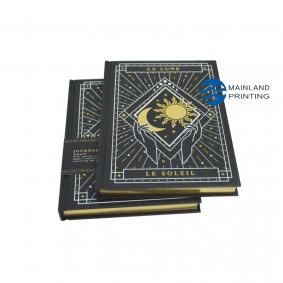 Hardcover Book Printing With Gold Edge