custom hard cover book
Views: 162 Update date: Mar 01,2023
A custom hardcover book is a book that is made with a hardcover binding that is personalized to the specifications of the customer. The cover is typically made from a sturdy material such as cardboard or a thick paper, and it is covered with a decorative cover material such as cloth, leather, or a special paper.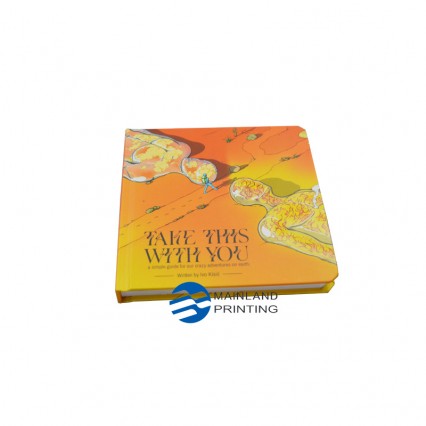 .Hardcover Children Board Book Printing
157g art paper mount 1500g(2.5mm thickness) grey board for cover
350g C1S mount 350g C1S for inside pages
The thickness of each sheet inside is 1mm
Gloss lamination on all pages
Round corners to protect kids
The interior of the book can be printed in a variety of styles, including black and white or full-color, and can be customized with a range of features such as illustrations, photos, or special fonts.
Custom hardcover books are often used for special occasions such as weddings, anniversaries, or as commemorative books for businesses or organizations. They can also be used for self-publishing projects, where the author wants a professional-looking book to sell or distribute.