best hardcover book printing in china
Views: 194 Update date: Feb 27,2023
There are several high-quality hardcover book printing companies that can produce excellent results. The best one for you will depend on your specific needs, such as the type of book, the desired quantity, and your budget. Here are a few options to consider:
Shenzhen Mainland Printing Co.,Ltd is one of book printing companies located in China, which can provide a wide range of book printing services, such as childrens book printing, art book printing, magazine printing, photography book printing, comic book printing, notebook printing and so on paper products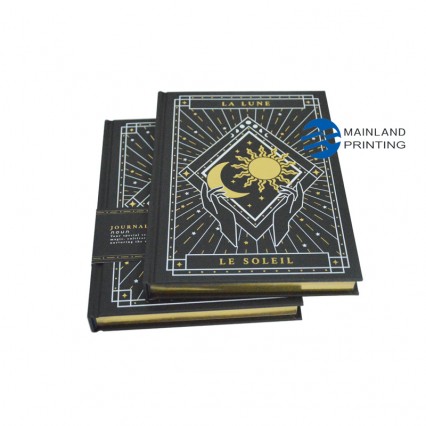 157g art paper mount 1500g greyboard for cover
Gold foil and edging
Hardcover binding
IngramSpark: This is a popular choice for self-publishers and independent authors. IngramSpark offers hardcover book printing with a variety of customization options, including dust jackets, foil stamping, and embossing. They have a quick turnaround time and offer affordable pricing.

BookBaby: BookBaby is another well-known print-on-demand service that offers hardcover book printing. They offer high-quality printing, binding, and finishing options, and have no minimum order requirements. They also provide distribution and marketing services for authors.

Lulu: Lulu is a self-publishing platform that offers hardcover book printing services. They offer a range of book sizes, paper options, and customization choices for authors. They also provide a free online publishing tool for authors to design their book covers and interior pages.

Blurb: Blurb is a popular self-publishing platform that offers hardcover book printing services for both large and small quantities. They offer a variety of paper options, printing methods, and finishing choices. They also provide a free online book-making tool for authors.
It's always a good idea to request samples and quotes from multiple printing companies to compare quality and pricing.